Direct Hire & Executive Placements
East Coast Staffing Solutions partners with our clients and our candidates to reach their direct placement goals!  Our direct hire team is dedicated to making permanent placements simple and effective  for our clients and our candidates.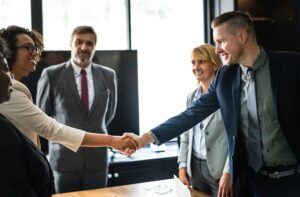 Employers
Our team of direct placement recruiters will only recommend highly qualified candidates that have the skill and experience to meet your placement requirements. We work with you every step of the way in the direct hire process. We submit applicants for your review, schedule interviews, provide reference checks and you only pay a placement fee if you hire our candidates. We offer a 90 day pro-rated refund for any placements that do not work out within that period.
ECSS only provides exceptional candidates to our clients using:
Proprietary Sourcing tools
Over a decade of networking contacts 
Dedicated team of  recruiting specialists
Detailed pre-screening , employment verification and reference checks
Job Seekers
Job Seekers rely on us. We have credible and long term clients that come to us to assist them in finding the right permanent employee. From promising start ups to fortune 100 companies – our direct hire team partners with candidates and our clients to take your career to the next level.